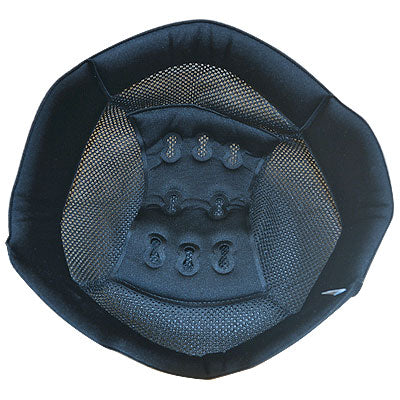 KASK Dogma Replacement Helmet Liner/Padding - New!
KASK Dogma Helmet Inner Padding is a replacement liner for your KASK Dogma Light or Dogma Chrome Light Helmet. KASK helmet liners are soft and cushioned and easily velcro in and out of the helmets. The liner is padded with 100% merino wool for superior performance. Merino wool is a natural fiber that has thermo-regulating ability. This means it won't heat up or get cold, even if wet. Wool is breathable to enhance the air circulation capability of KASK ventilated helmets. Wool is also antibacterial and inhibits the growth of odor-causing organisms, keeping your helmet fresher longer. The KASK Dogma Inner Padding is easy to remove for washing. Many riders prefer to have a spare liner so they will always have a clean one ready for their ride. KASK Dogma Inner Padding is sized to match the helmets. Please select the correct size for your helmet.
This is the replaceable inner padding liner for all KASK 1st Generation helmets (with velcro attachment) including the Dogma Light Helmet, Dogma Chrome Light Helmet, Dogma Star Lady Helmet and Dogma Star Lady Shadow Helmet.  It will NOT work with the latest generation of snap-in liners.

Condition: New
Color: Black
Two styles of liner are available - one with a firm flexible rear pad, and one with a soft rear pad.  
---
We Also Recommend