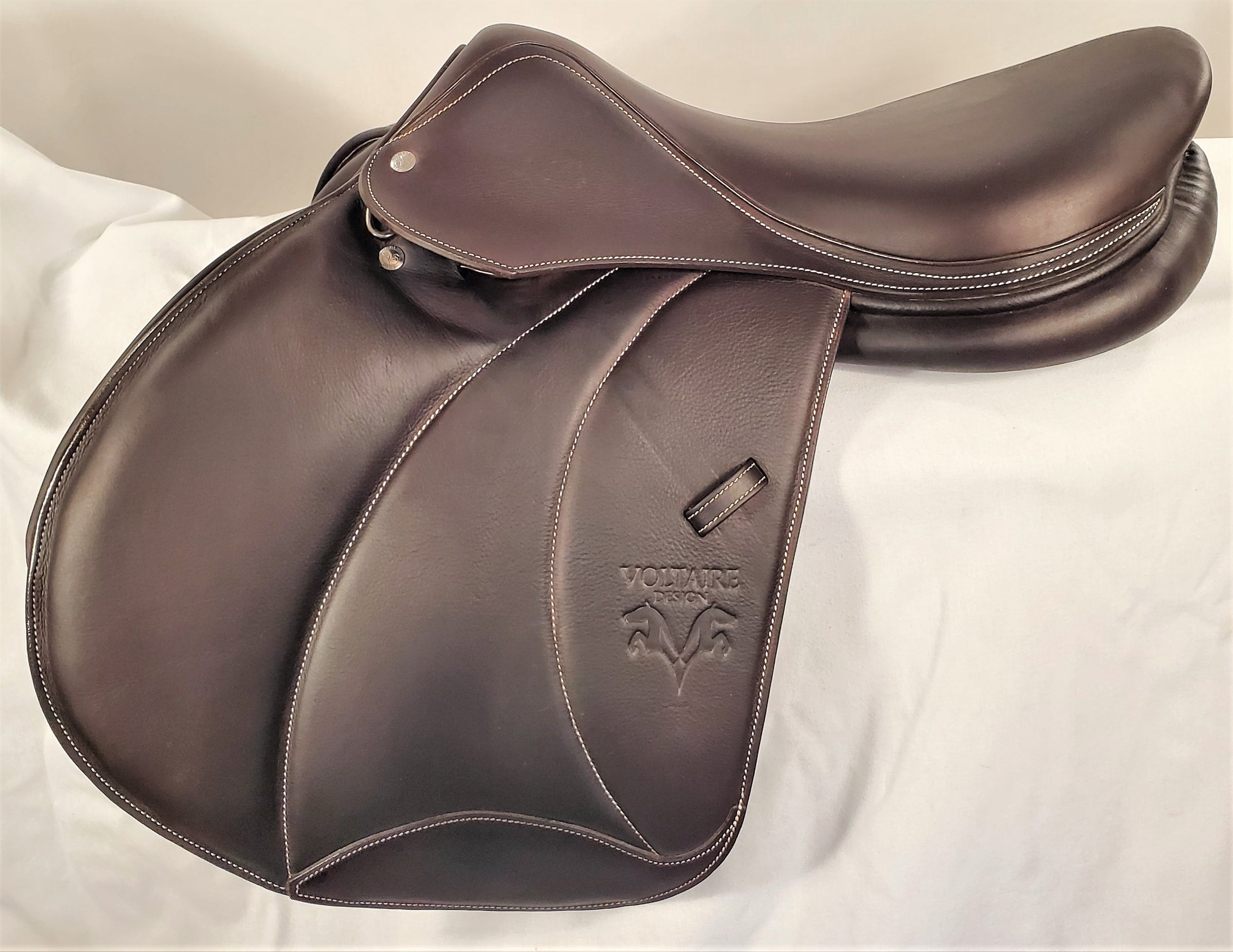 saddle trial policy
In order to initiate a trial on one of our saddles, we require payment in full plus the cost of shipping before we release the saddle from inventory. 
Upon receipt of the saddle, the customer has a trial period of 7 calendar days to determine whether the saddle is a suitable fit for horse and rider.  Any delays in transit due to weather or other unforeseen circumstances do not impact the trial period.  The trial begins when the saddle is received.  If it is determined that the saddle will not be a suitable fit, the customer may return the saddle within the 7 days for a full refund of the saddle price, minus a restocking fee ($65 for saddles priced $1,499 and under/$100 for saddles priced $1,500 - $3,499/$150 for $3,500 and over). No refunds on shipping will be provided.  If the customer wishes to have return shipping deducted from their return, a return shipping label will be provided.
During the Trial Period
Please wear breeches and tall boots or paddock boots and half chaps in good repair only.  No denim is permitted, as it can damage the leather on the saddles.
Please use only clean stirrup leathers in good repair and clean saddle pads. It is not necessary to wrap the stirrup leathers in plastic wrap or bandages as long as the leathers are in good repair (no exposed nylon or torn leather.)
Please refrain from using any leather products (soap or conditioner), boot polish, or saddle "grip" products during the trial period.  
Returns
It is the buyer's responsibility to properly package and insure the saddle in transit to The Show Trunk. We require the use of a certified carrier such as UPS or FedEx for any returned saddles. Any saddle lost or damaged in transit from the customer to The Show Trunk is the financial responsibility of the customer.