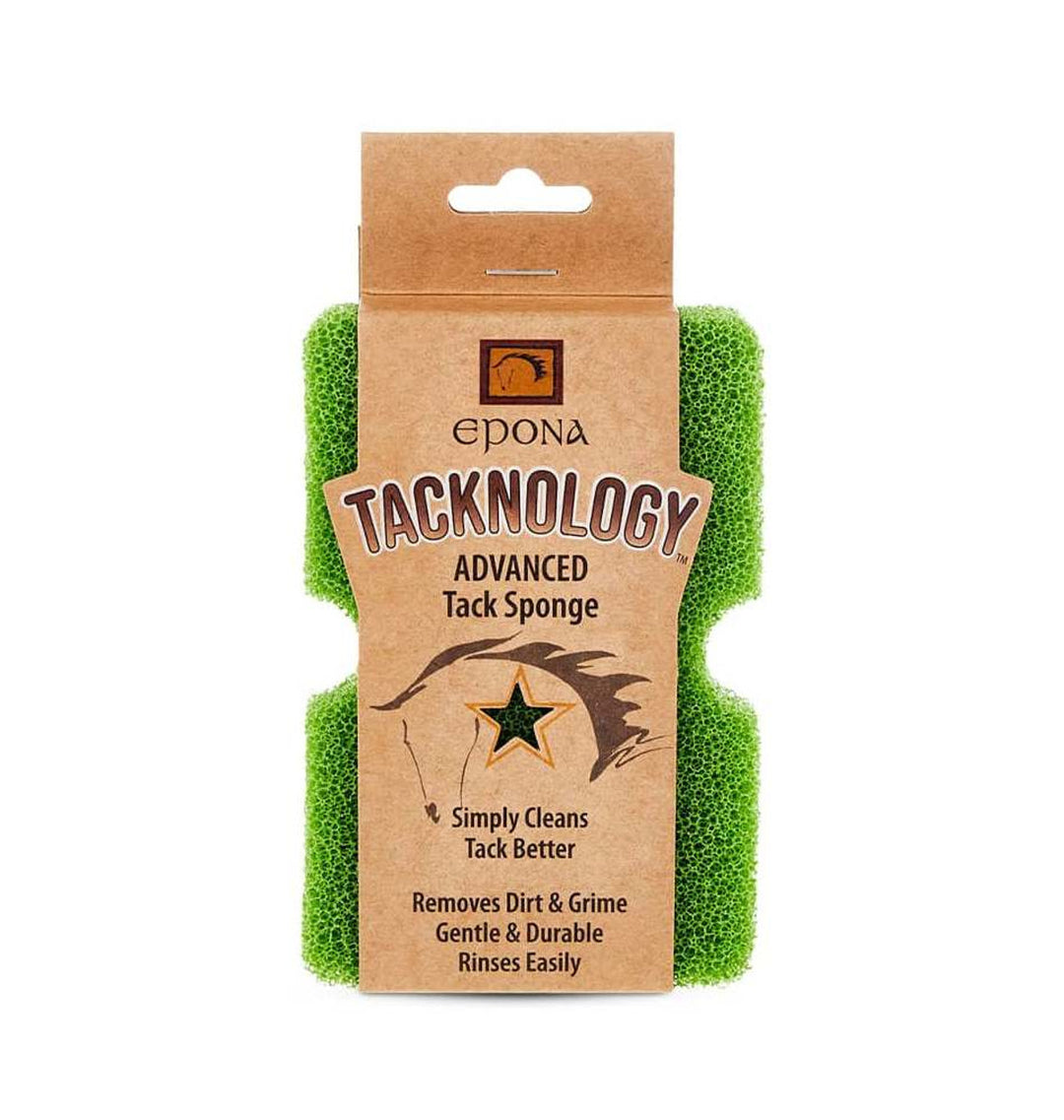 Epona Tacknology Advanced Tack Sponge
---
In stock, ready to ship

Inventory on the way
Epona Tacknology Advanced Tack Sponge will be your new favorite tack cleaning sponge as it makes your work easier and more efficient. The Tacknology sponge cleans tack better by removing dirt and grime with a textured surface that's rubberized so it's gentle while still cleaning deeply.

The Tacknology Advanced Tack Sponge from Epona gently scrubs off accumulations of dirt, sweat, and grime. The Tacknology Sponge is particularly helpful for cleaning braided reins, tack buckles, D-rings, and bits. This clever green sponge absorbs enough water to clean without becoming saturated and dripping on or soaking the leather you're cleaning. Epona Tacknology Advanced Tack Sponge rinses easily and is gentle and durable for frequent use.
Condition: New
Domestic orders within the United States weighing less than 3.5 lbs. will ship $6.99 flat rate. 

Orders over 3.5 lbs. ship $12.99 flat rate.  Saddles ship $65 flat rate. 

*Oversized items may ship via carrier calculated rates.  All orders ship with tracking.
International orders ship via carrier calculated rates.  Customs and duties are not included in the quoted shipping rate and are the responsibility of the customer.  
We are happy to use a customer's personal shipping service.  Please contact us at 858-999-7469 or theshowtrunk@gmail.com to place an order using a custom shipping alternative.